5 Ways Medical Marijuana Helps Veterans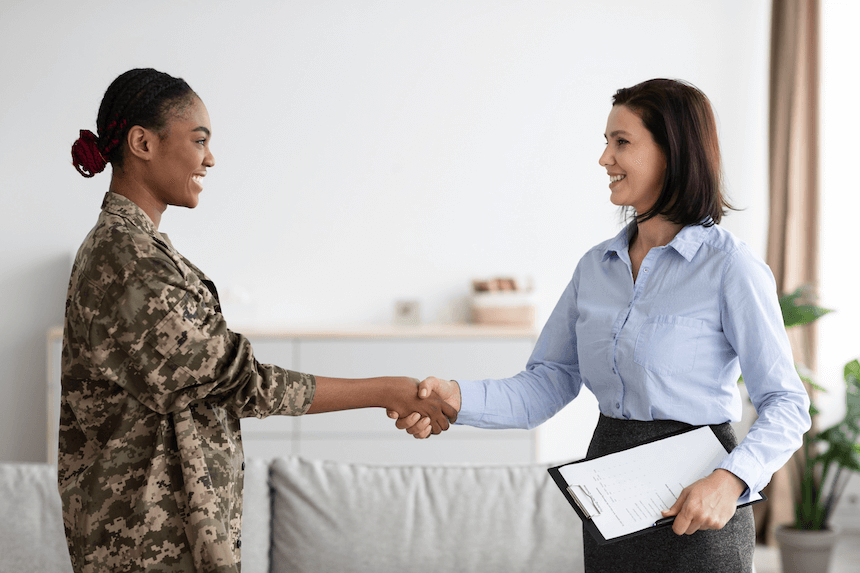 5 Ways Medical Marijuana Helps Veterans
The horrors of war leave a terrible mental and physical strain on people who live through them. Spending years in the field, surrounded by the sound of gunfire and living through all manners of trauma takes its toll. And veterans are living proof of those horrific experiences.
Transitioning from the military to civilian life is a difficult one in itself. While there are entities like Veterans Affairs that address VA claims, still, many vets don't get the treatment and rehabilitation they deserve. Countless vets still bear the weight of yesterday's battle, making the adjustment to the new lifestyle difficult.
Thankfully, medical marijuana can provide some well-deserved and badly needed relief. That's what this article is all about. Here, we'll look at 5 ways medical marijuana helps veterans.
Improve the symptoms of PTSD
PTSD, or Post-traumatic Stress Disorder, is a diagnosis of extreme anxiety due to a traumatic experience. As a result, vets diagnosed with PTSD suffer from a series of symptoms which includes:
Nightmares
Feelings of reliving the traumatic event
Avoiding similar situations that remind of the event
Increased startle response or easily being startled
Lack of enthusiasm and interest in activities
While not all veterans experience PTSD, statistics demonstrate varying percentages of PTSD depending on the veteran's service deployment. For instance, Vietnam war vets still experience PTSD after 50 years, with approximately 30 percent suffering from it. Here are other PTSD stats:
12 percent who served in the Gulf War and Desert Storm
11-20 percent of Operation Iraq Freedom
9-31 percent of vets who served in Iraq and Afghanistan
83 percent of active duty vets during the 9/11
In other words, PTSD is a pressing problem among vets.
A study in 2021 found that cannabinoids, particularly cannabidiol (CBD) and tetrahydrocannabinol (THC), are effective treatments for PTSD. Moreover, they found that cannabis is well-tolerated by the patients who use them.
Help alleviate chronic pain
Veterans are also not free from experiencing chronic pain. The time spent on military training and active deployment is not only mentally draining but also physically straining. Sometimes, physical problems may manifest after soldiers have laid their weapons. As a result, chronic pain is also a significant problem for many veterans.
Research tells us that veterans experience higher rates of chronic pain than civilians. And one in 10 vets goes through severe chronic pain.
Thankfully, medical marijuana has proven itself helpful in alleviating pain problems. According to the U.S. Pharmacist, in a study involving a thousand patients, 80 percent found that using cannabis helps manage pain. Moreover, 82 and 88 percent of patients stopped using artificial painkillers and opioids, respectively.
A good alternative to traditional painkillers
Speaking of traditional painkillers, while they certainly do their job, conventional medication has its repercussions. For example, people who use opioids typically results in addiction issues, adding to the pressing opioid epidemic.
According to the Department of Veterans Affairs, 65 percent of vets suffering from chronic pain are twice as likely to die from opioid overdose than non-vets. As a result, vets turn to alternative painkillers like medical cannabis to soothe their suffering.
Journal of Health Economics tells us that opioid mortality significantly dropped in states where marijuana is legal and accessible.
Encourage better sleep
Another way medical marijuana helps veterans is through better sleep. Sadly, insomnia is a debilitating battle that many vets face. Having recurring PTSD nightmares may leave vets fearing reliving the horrific experiences as they sleep. However, this takes a toll on their overall well-being.
Medical marijuana is a valuable tool to help encourage better sleep among users. A study in 2017 showed that marijuana could reduce sleep latency or the time it takes to sleep after lights out. This is attributed to the three cannabinoids present in marijuana:
CBD provides relaxation
THC possesses a soothing effect
CBN (cannabinol) acts as a sedative and pain reliever
Of course, cannabis works best when paired with better sleeping habits.
Increase ability to focus
Finally, medical marijuana helps veterans by increasing their ability to focus. As mentioned above, people with PTSD lack enthusiasm and interest in participating in activities. This may be because of their diminished ability to focus.
Cannabis strains abundant in THC can help increase cerebral blood flow and improve hippocampus function. This results in better cognitive function and also memory. Moreover, by reducing anxiety and promoting relaxation, marijuana encourages a sounder mind that can focus.
Veterans have safeguarded the country from harm. That is why they also deserve our appreciation and unyielding support!
Medwell Health and Wellness Centers recently launched a new Veterans Pricing Program for medical marijuana certifications. Click Here learn more about it.