Cannabis Delivery Now Available Throughout Massachusetts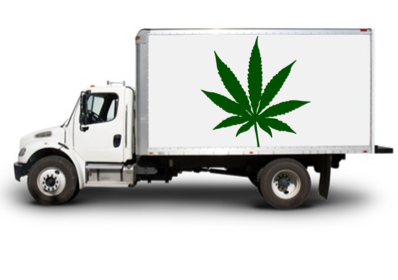 Medical marijuana (MMJ) has been legal for certified patients in Massachusetts since 2012. However, with only a handful of cannabis dispensaries operating throughout the state, it has proven to be problematic for thousands of MMJ patients to safely and efficiently obtain their medication. The limited options can make it especially difficult for certain folks to purchase their cannabis when they need it, such as the elderly, those with limited mobility, or simply people that live far from the nearest dispensary. But now, the state's medical marijuana program has taken convenience to the next level. As of April 3rd, 2017, medical cannabis delivery is now available all throughout Massachusetts.
Kicking-Off Cannabis Delivery:
Delivering medical marijuana to patients isn't actually breaking news in the state. One dispensary, Patriot Care, has already been providing this service but has limited delivery to only the Boston and Lowell areas. Now, a new player has thrown its hat in the ring. A Brockton dispensary, In Good Health, has officially begun delivering cannabis products to certified MMJ patients all throughout Massachusetts.
In a statement, In Good Health president, David Noble, was quoted saying, "We have proudly and successfully served thousands of patients since our dispensary opened in September 2015, but it has become apparent that a segment of the population has been underserved, such as patients who are too ill to visit a dispensary or who live several towns away from the nearest dispensary."
The only caveat is that for the time being, they are not delivering to the islands of Nantucket or Martha's Vineyard.
What to Expect:
Same-day delivery will be available to those registered with the Massachusetts's medical marijuana program. Patients will be able to order from a wide selection of cannabis products such as flowers, edibles, oils and plenty more. Currently, orders require a minimum purchase of $100 along with a delivery fee ranging from $35 to $75 depending on travel distance. And although the majority of legal MMJ transactions are made using cash, a debit or credit card will be required for delivery orders.
A Sign of Things to Come:
Recently, In Good Health has doubled their cultivation practices in order to meet the demands of delivering statewide. They are also hoping to expand and open two additional retail locations within Massachusetts in the foreseeable future. The increase in dispensaries combined with the implementation of safe, at-home cannabis delivery services suggests a bright future for the medical marijuana industry not only in Massachusetts but nationwide as well.
Stop on top of the latest local and national medical marijuana news and updates by subscribing to the MedWell Health & Wellness Centers newsletter!