How to Start a Career in the Cannabis Industry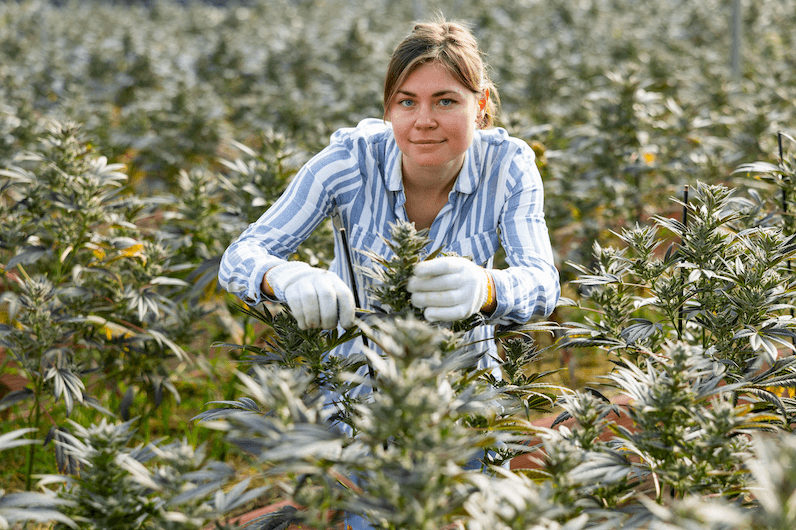 Are you interested in starting a career within the Medical Marijuana Industry?
Have you been wondering how to go about it?
Medwell Health and Wellness Centers has had many inquiries from folks wanting to know how to get started.
With the changes in laws and regulations and medical marijuana becoming a more accepted form of treatment, it is no wonder that people are looking to take advantage of this rapidly growing industry.
Whether you have years of experience in the cannabis industry or are entirely new to the scene, we'd like to share a few tips on starting a career in the cannabis industry. From the basics of understanding the regulations in your state to exploring professional opportunities, we're here to help guide you in the right direction.
Read on to discover how to start your dream career!
Guide to Finding a Job in the Cannabis Industry
It can be a challenge getting started in the cannabis industry depending on where you live, local regulations, existing qualifications, and job availability. To increase your chances of getting a job, you can take a few steps to make connections in this field.
Here, we've gathered this 10-step guide on how to start a career in the cannabis industry to help you get started!
1. Identify your career goals
Consider your career goals before you begin looking for jobs in the cannabis industry. If you want a future job, consider what you enjoy and what skills you can offer. Determine what kinds of jobs to pursue so that you know where to begin your search.
2. Requirements for eligibility
You can research the eligibility requirements as soon as you decide what type of role you want to pursue. Some jobs require a certain level of education, training, or expertise. You can better navigate your job application process by knowing what qualifications are needed for the role you're interested in.
3. Make the most of your existing skills
Consider your existing qualifications and how to leverage them in your job search as you explore eligibility requirements for roles that interest you. Various positions are available in the cannabis industry for individuals with different skill sets. If you have worked as a sales representative before, you may have the skills to perform a customer service role as a budtender.
4. Create a list of companies you'd like to work for
Start by listing companies in your area that interest you as you search for open roles. Visit company websites, learn more about their mission, and research their products and services. In this way, you can determine what kind of work environment in the cannabis industry would be most suitable for you.
5. Decide what niche you want to fill
When you research companies and search for jobs, you might recognize industry challenges or needs that your skills can address. You can start your career more effectively if you find a niche in which you can fulfill an industry demand. It may be possible for you to offer professional web design services to multiple cannabis companies if you realize they can benefit from it.
6. Contribute to society
Consider volunteering at local cannabis companies if you can't find an open position immediately. By volunteering, you can meet others in the cannabis industry and demonstrate your commitment to the sector to potential employers. As a result, company leaders may notice your value and offer you a position.
7. Get to know people and build a network
A network of connections in the cannabis industry can enhance your career prospects, just as in many other fields. Meet individuals working in the industry by attending networking events in your area. You might receive advice about your career from your connections or learn about job openings through them.
8. Find job openings online
At Indeed, you can search for cannabis jobs by specifying your location, industry, and other search parameters. Upon finding a few jobs, you'd like to apply for, create a compelling cover letter explaining your interest in the position, highlighting your skill set, and including applicable qualifications listed in the job posting.
9. Get the training and education you need
You may need to pursue additional education and training if you still need to be qualified for the role that interests you. The cannabis industry might offer certificate programs or internships that prepare candidates for careers. Increase your chances of landing a job if you have the right skills, experience, and educational credentials.
10. Do your research on local regulations
Assess the cannabis industry regulations in your region during your job search. The type of role you want to pursue may require obtaining a specialized license, certifications, or registrations with your locality. The legality of cannabis differs from region to region, so you should exercise caution during your job search. If you want to find out how to get your cannabis license in your state, check it out here.
The cannabis industry is rapidly growing, with many opportunities to build your career.
You can start building your career in this exciting industry with the right education, experience, and passion for helping others.
To stay up to date with the latest news and developments, be sure to follow us on Facebook for more information.
With a career in the cannabis industry, you can make your mark on the rapidly growing industry!