How To Get A Medical Marijuana Card in Massachusetts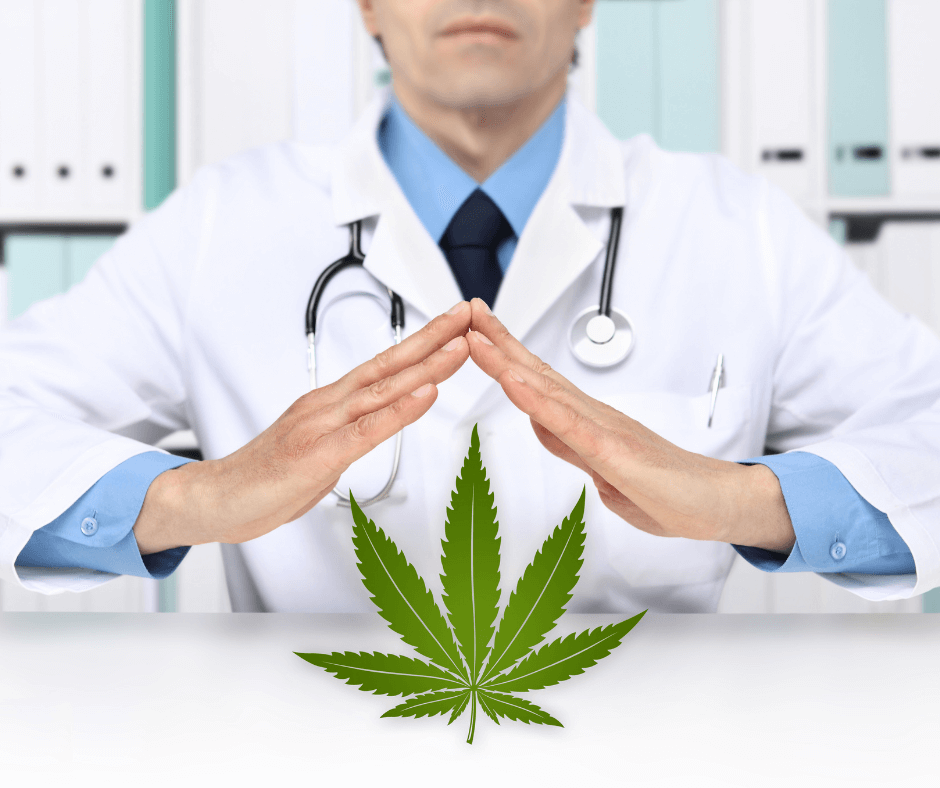 No one should ever have to live their life in pain if there is a medicine or alternative treatment for their condition. Cannabis has been used for pain relief for quite some time now. Luckily, we can explain to you how to get your medical marijuana card in Massachusetts. The perception about the use of cannabis has long kept people in the dark about its medical properties. With the availability of marijuana dispensaries for those with a medical marijuana card, people are becoming more educated about how marijuana can benefit their quality of life.
How do I get a medical cannabis card in Massachusetts? This is an extremely good question.
Our expert staff at our Medwell Health and Wellness Centers in Massachusetts often get asked this question. The easiest way for patients who are prescribed cannabis for medical reasons is to obtain a Medical Marijuana Card.
The need for patients to have safe and reliable access to medical cannabis is not something to be ignored. There are many requirements patients have to meet in order to go to a dispensary to purchase cannabis. Take a look at the steps below to find out how to get your medical marijuana card in Massachusetts.
What Is a Medical Marijuana Card?
Patients who need medicinal marijuana are required to have a Medical Marijuana Card. Known as an MMJ card, MMID, or Medical Cannabis Card, it's used by patients to enter marijuana dispensaries. The card is issued by the state of Massachusetts after undergoing an evaluation by your doctor.
Once a patient is issued their Medical Marijuana Card, they are legally allowed to possess cannabis to treat their qualifying condition(s).
If you're interested in applying for your Medical Marijuana Card, a doctor must diagnose or confirm that you suffer from a qualifying condition.
What Is Considered a Qualifying Condition in Massachusetts To Get a Medical Cannabis Card?
In Massachusetts, Act 105 CMR 725.000 gives regulations from the Department of Public Health to physicians who prescribe medical marijuana. While qualifications may differ, there are certain factors to keep in mind.
The main qualifications are:
Medical cannabis is available to patients-both adults and pediatrics that have qualifying conditions.
The patient needs to be suffering from a debilitating condition.
As a patient of Medwell, our doctors can determine if you have a qualifying condition. For pediatric patients, two qualifying conditions need to be determined for a medical marijuana certification.
What Is a Debilitating Condition in Massachusetts?
According to guidelines from the Department of Public Health, a debilitating condition is defined as any condition or illness that decreases a patient's quality of life. This can be defined as conditions and illnesses causing symptoms such as loss of strength, nausea, intractable pain, weakness, and other conditions. The term can also be used to describe life-shortening and terminal illnesses.
These are just some examples of debilitating condition:
HIV positive status and/or an AIDS diagnosis.
Parkinson's disease.
Multiple Sclerosis (MS) and Amyotrophic Lateral Sclerosis (ALS)
Hepatitis C.
Crohn's Disease.
Other chronic conditions that may be considered debilitating depending on their severity may include:
Chronic insomnia or other sleep disorders.
Severe nausea and vomiting.
Migraine headaches.
Chronic GI conditions such as ulcers or IBS.
Seizures (which may or may not be caused by epilepsy).
Mood disorders such as severe anxiety, depression, PTSD, bipolar disorder, and social anxiety disorder.
ADD and/or ADHD
Check out our FAQ page for a complete list of possible qualifying conditions.
The Department of Public Health further states that patients who have been diagnosed with a debilitating illness in the past but are not actively living with the condition may not qualify for a medical marijuana card. Unless, however, the patient is currently mitigating the condition with medical marijuana or other treatments.
What Is the Process of Getting Your Medical Cannabis Card?
Start by scheduling an appointment with us at a Medwell Health and Wellness Center for a medical cannabis certification appointment. This can be done by in-office or a telemedicine appointment.
There are several Medwell offices in the areas of Brockton, Brookline, Fairhaven, Mashpee, Pittsfield, Lowell, Marlborough, and Somerville. Telemedicine options are also available for those living outside of those areas or who prefer to have an appointment in the comfort of their own home.
When scheduling your appointment online or by phone we will help you every step of the way and explain the paperwork process and what you need to provide including a valid Massachusetts driver's license, state identification card, or U.S. passport for your appointment and if needed additional documents for proof of residency or Veterans designation.
Registering With the State of Massachusetts
After being certified you need to register with the state of Massachusetts to apply for the Medical Use of Marijuana Program.
Be sure to have the following items ready when applying for the card:
Certification: You must have an approved certification. Receive an evaluation at any of our Health and Wellness Centers. Our physicians are experts and can answer any question you may have.
The physicians will confirm you have a qualifying condition to get your card. Once certified, you'll receive a special PIN number from your physician when your appointment is complete that you will need for your registration.
Proof of residency for Massachusetts. Bring valid proof of identification with you along with a photo ID. Photo IDs such as a MA photo id can be proof of residency of a passport is used.
How Long Is my Medical Marijuana Card Good for and When Do I Need to Recertify?
In Massachusetts, the medical cannabis card is good for one year. To recertify your medical cannabis card, you are able to renew the card up to 60 days in advance. The cost for an initial medical marijuana certification is $175, and $160 for each annual recertification. You must recertify every year to stay in Massachusetts state compliance.
Caregiver Certification for Medical Cannabis
 If you are a designated personal caregiver to a friend, family member, or patient who is a medical marijuana cardholder, you can register as a personal caregiver with the Medical Use of Marijuana Program. This allows you to purchase medical marijuana on behalf of the cardholder. To register, you'll need:
The PIN is given to you by the registered medical marijuana patient.
A valid form of I.D. ( photo from MA id can be used)
A current, acceptable photo of yourself.
You may register online or by mail. Caregiver certifications must also be renewed annually. Applications are typically approved within one or two weeks. You will be issued a card to enter medical marijuana dispensaries.
Peace of Mind with Medwell Health and Wellness
The key to our success here at Medwell Health and Wellness Centers is patient satisfaction combined with our professional staff. Our physicians, nurses, and cannabis experts all come together to educate and inform our customers about all things cannabis.
We have step-by-step programs that break down the walls of miseducation so that everything is laid out for you, including our transparent pricing structure.
Choosing Your Medical Marijuana Dispensary
After you have completed your appointment with Medwell and have received your certification, you can pick out your dispensary. You can choose your dispensary based on where you live or you can visit many to find the one that is the best fit for you. There are over 20 local medical cannabis dispensaries to choose from in Massachusetts. Many of our local dispensaries even offer discounts for new patients and veterans. Please note, for pediatric patients and dispensary locations for getting their medicinal cannabis please refer to the Mass.gov website for more information.
Your First Medical Marijuana Dispensary Visit: What to Expect
When you finish your appointment with Medwell Health and Wellness our doctors will provide you information about local dispensaries and what types of medicinal cannabis you may want to consider before going to the dispensary to get your medicine.
The next step is to visit a dispensary.
If you've never been to a marijuana dispensary before, it can feel a bit intimidating. Luckily, our partner dispensaries pride themselves on having knowledgeable, friendly staff ready to answer any questions you may have.
Bring Your I.D. and Payment
Make sure you have the photo I.D. that you used to register for your MMJ card with you on your visit to the dispensary, as well as your medical marijuana card. You may be asked to show proof of identification, even if you're well above 18. Most marijuana dispensaries are cash only. Luckily, most also have ATMs for patients to use. However, to avoid those pesky ATM fees, make sure you bring cash with you. Also, many dispensaries have Cannpay mobile payments as an option as well which can be accessed through a mobile app.
Be Ready for Some Education
Once inside, you will be greeted by a cannabis expert, who is there to answer any and all questions you have. They can help you find the perfect products, walk you through dosing guidelines and strain specifics. No questions are off-limits! They want to ensure you have full knowledge of the products you'll be using.
New Patient Discounts
New patients can receive discounts and rebates on select items from dispensaries enrolled in the Medical Marijuana (MMJ) Program in Massachusetts. Please see our list of dispensaries for more information on discounts.
Know Your Limits
In the state of Massachusetts, medical marijuana cardholders can purchase and have up to 10 ounces as that is the legal 60-day limit. Patients are allowed to purchase any and all of their 60-day allotment at any given time. Patients are allowed to purchase up to 10oz of dried usable flower every 60 days (or its equivalent in edibles/concentrates) The maximum purchase you can make at any given time is 10 ounces. Please keep this in mind when making your purchase, as dispensaries aren't allowed to sell you over that amount.
Frequently Asked Medical Marijuana Questions
What is Medical Marijuana?
Marijuana comes from the dried flowers of the Cannabis plant. Marijuana contains hundreds of compounds, called cannabinoids, that have various properties and uses. The two most common cannabinoids are delta-9-tetrahydrocannabinol (THC) and cannabidiol (CBD). THC is a psychoactive compound that gives the user a "high" and is beneficial for many medical uses.
CBD is relatively non-psychoactive and is known for its relaxing and pain-reducing properties. Other compounds such as CBN, CBG, and delta-8 THC are also becoming popular among cannabis producers.
Marijuana also comes in a wide variety of strains, each with its own cannabinoid and terpene profile. Terpenes are what give each strain its unique smell and taste, and also some of its medicinal properties. You may have heard of strains like Pineapple Express or Purple Haze.
Is Medical Cannabis Safe?
Although its use is outlawed in many states and still federally illegal, cannabis has been recognized to have various medical benefits without the harmful side effects of other pharmaceuticals.
Many users say that marijuana brings about a sense of euphoria and relaxation when used. Others say it relieves pain and other debilitating symptoms without harsh side effects and the expensive price tag of other medications.
How Is Medical Marijuana Consumed?
Cannabis can be taken in a wide variety of ways:
Smoking or vaping flower or concentrates.
Edibles or drinks such as candy, baked goods, or sodas.
Capsules and suppositories.
Sublingual tinctures (oil).
Topical creams and patches.
How you consume cannabis can depend on a variety of factors. Depending on your qualifying condition, reaction time, pain severity, and personal preferences, you may prefer different methods of consumption.
If you aren't sure which method is right for you, ask an expert! When you come to one of our dispensaries, our cannabis experts can help you decide which method is right for you.
Can Anyone Purchase Medicinal Marijuana?
Medicinal Marijuana can only be used by people who are authorized to purchase it. Qualified people are those who have obtained a Medical Marijuana Card. Those cardholders have certain conditions that have been verified by a physician.
When you need to get your Medical Marijuana Card in Massachusetts, you know you can rely on us to help. Our highly trained certified physicians are here to help evaluate your issues to see if cannabis treatment is right for you.
Conclusion
Medwell Health and Wellness Centers exist to help qualified patients understand the benefits of cannabis use. Educating you about what medical cannabis does and does not do is key to determining if it will be right for you.
Our expertly trained staff are here to answer any questions you may have and to educate you on the benefits of cannabis use. By offering a comfortable and safe environment for our patients, there should be no questions or issues that are off-limits.
With our vast partner network of dispensaries, you can rest assured that you'll be able to find a facility close to where you live. All of our partner dispensaries share the same high quality of customer service satisfaction that you would expect.
If you have more questions, contact Medwell Health and Wellness Centers today to schedule a same-day medical marijuana certification appointment, either in-office or through telemedicine to get your medical cannabis card. We want you to live a pain-free life.
Aaron Bloom serves as the CEO, overseeing the mission and growth of DocMJ and Medwell Health and Wellness Centers. Aaron's passion for improving patients' lives comes from his background in health care. For more than 20 years, Aaron owned, operated, and represented traditional healthcare organizations. This experience created a passion for finding improved ways to relieve suffering. His goal as CEO is to work daily to relieve all patients who seek better health and wellness through the medicinal benefits of medical cannabis and evidence-based alternative medicines.