Medical Marijuana Certification Advantages are Growing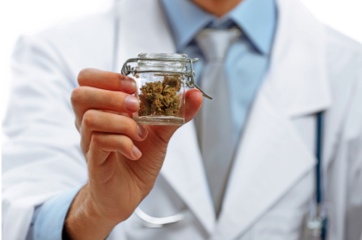 If you could fly first class for less than others are paying for coach seating, would you? If you could obtain a Medical Marijuana Certification (MMJ) and could purchase a plethora of products of various strengths for less money than people are paying for recreationally, would you?
If you live in Massachusetts, you have the opportunity to do exactly this. Our state has passed Medical Marijuana Statutes to assure preferred access to MMJ patients. This being the case there are many benefits to obtaining your Medical Marijuana Certification through Medwell Health and Wellness Centers.
To explain, there are purchase limits that differ for patients with a MMJ card as opposed to those who are buying recreationally. Patients with a MMJ Card can order a 60-day supply up to ten ounces, and recreational customers can order one ounce of flower or five grams of marijuana legally.
But this is just one example of the types of advantages that MMJ Card Holders have over recreational customers. For MMJ Card holders, they can receive deliveries to their homes since they do not have a daily allowance limit–as long as they stay within the limit of ten ounces.
There are taxes that separate card holders from recreational holders, as well. For MMJ Card Holders, they get a break from the tax, saving them around 20-26 percent off the product that recreational customers have to pay for in the dispensaries.
Additionally, individuals with an MMJ card will have separate lines so that they won't have to wait, don't have a limit on the amount of THC in their products, only pay list price, and can use both cash and debit cards to pay. Oppositional, recreational users can't have more than five milligrams of THC, pay the tax, and can only pay in cash.
In addition a large number of dispensaries have not yet been certified to sell marijuana recreationally, so customers without their MMJ card will have to wait until they do. Even once they open, these dispensaries have to set aside at least 35 percent of their product for medical patients only.
Dispensaries servicing both Medical and Recreation use, due to the volume of customers now coming in have re-assigned their parking spots. This is to assure that MMJ patients have preferred access. Dispensaries are specifically reserving there immediate parking for MMJ Card holders to avoid them having to walk from blocks away.
So how do you get a medical marijuana card? Set up an appointment with Medwell Health and Wellness Centers at one of our six convenient locations. During the appointment, a trained Physician will discuss with you about your individual needs and assist with the specific product you would like to purchase.