Recreational Marijuana: What to Expect in Massachusetts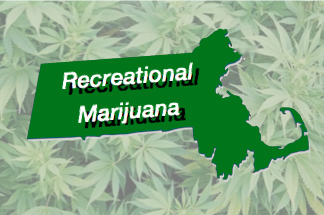 On November 8, 2016, the state of Massachusetts voted to legalize the use of recreational marijuana. This groundbreaking legislation joins the 2012 medical marijuana initiative which went into effect in January 2013. The new laws regarding recreational marijuana were supposed to officially go into effect as of December 15, 2016. However, there are still a number of stipulating circumstances involved. Massachusetts lawmakers recently announced that the implementation of recreational marijuana will be delayed for at least six months. What does this mean exactly?
As of now, the only way to purchase legalized marijuana is through the medical certification process. Only patients with valid MMJ cards and certifications are allowed to purchase cannabis at licensed dispensaries throughout the state. And this could only be the beginning. Due to permitting requirements, it is unclear when recreational dispensaries may open. But it is anticipated that this will not occur until 2018 at the earliest.  Non-certified smoking enthusiasts will need to continue eagerly waiting. Until then, they will need to understand how recreational marijuana will be monitored in Massachusetts going forward.
MMJ Compared to Recreational Marijuana:
At the moment, only patients with MMJ cards can purchase cannabis at medical dispensaries. These same patients will also be able to do so once recreational dispensaries open. In contrast, the opposite will not apply. Those without the proper certification will not be able to obtain marijuana from medical dispensaries, as certain discounts, tax breaks, and waivers may become available to qualified MMJ patients with debilitating conditions.
Documentation & Age Requirements:
When recreational marijuana dispensaries open, individuals MUST provide a valid Massachusetts state-issued ID. This is required to prove that you are a legal resident of the state as well as 21 years of age or older. Much like the restrictions of alcohol, minors under the age of 21 will be prohibited from purchasing marijuana. Purchases intended as gifts for minors or possession of marijuana by minors will be unlawful.
State Restrictions:
Residents may purchase up to 1 ounce of marijuana in a single transaction and possess 10 ounces in their private residence. Locals will also be able to grow up to six of their own cannabis plants individually or 12 plants total per household. All marijuana purchased in the state of Massachusetts must be consumed in a private, non-public setting within state lines. Citizens of legal age visiting Massachusetts will have the same rights as state residents, but the transfer of marijuana outside of state lines will be strictly prohibited. Finally (and probably most importantly) driving under the influence of marijuana by either a resident or visiting citizen will continue to be illegal. Those caught driving while high can be prosecuted to the fullest extent of Massachusetts state law.
The new laws surrounding recreational marijuana use may not be 100% clear as of yet, but they are the first of their kind on the East Coast. It is estimated that Massachusetts will become a frontrunner in the marijuana industry in the foreseeable future. In regards to MMJ patients, it cannot be stressed enough to keep all cards and certifications for medicinal marijuana valid and updated.
Medwell Health & Wellness wants to avoid any confusion with the announcement of the new recreational marijuana laws. Stay informed, stay updated, and stay healthy! If you skipped or missed an appointment to recertify or become certified, contact us TODAY at (774) 517-5195.