The Benefits of a Massachusetts Medical Marijuana Card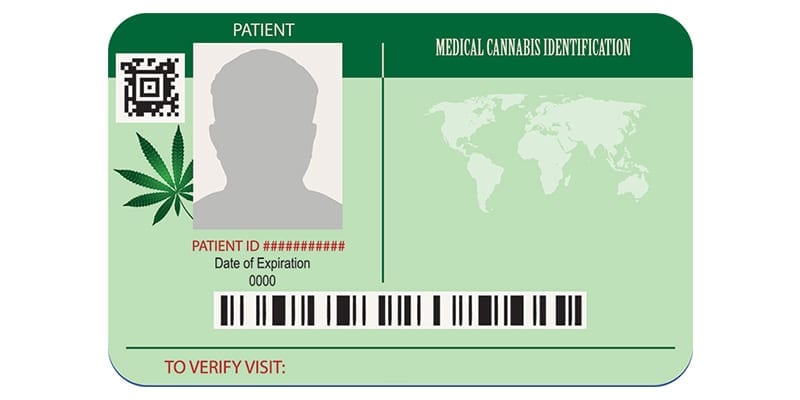 As more and more states legalize marijuana, it is important to know all of the processes involved in your home state. Massachusetts has legalized medical marijuana and has dispensaries across the state. These Dispensaries offer premium services for MMJ Certified Patients. 
However, without a Medical Marijuana (MMJ) card, you will be missing out on these exclusive benefits.
Purchase/Daily Allowance Limits
For recreational customers, there is a limit to how many ounces can be purchased within a set amount of days. This limit is one ounce of flower or up to five grams of concentrate. Patients with an MMJ card have higher limits. These patients can buy up to ten ounces in a 60 – day timeframe. 
Deliveries
Another advantage would be that MMJ cardholders can have their product delivered to them. There is no daily limit to these patients, so they can get up to the entire ten ounces delivered at once.
Additionally, these deliveries can ship the product as soon as same-day, depending on the dispensary. However, this service is reserved for patients with medical conditions. 
Taxes
Cardholders can save around 20 -26 percent by not paying taxes. Since these patients have a medical necessity, they are exempt from the taxes, unlike recreational patients.
Parking
Parking is also going to favor MMJ card holders. On-site parking is limited to just cardholders and handicapped personnel, although some dispensaries will provide free shuttle rides for customers who park over a mile from the dispensary site. However, if you have your MMJ Certification, you can pull right into the Dispensary Parking Lot.
Dispensary Menu Options
If you could fly first class for less than what others are paying for coach seating, would you do it? These dispensary advantages for MMJ card holders can feel like you have a first-class ticket with all of the perks they have to offer. 
MMJ cardholders have a separate line to the counter that proceeds faster than the line for recreational patients. Likewise, MMJ cardholders also have unrestricted access to products, including the amount of THC each flower has. Recreational users are restricted to having only up to five milligrams of THC.
The way MMJ card holder patients pay is also different from recreational patients. Recreational users can only pay in cash, whereas MMJ cardholders can pay with both cash and a debit card.
Dispensaries are required to set aside a minimum of 35 percent of their product for medical patients. So even if they run out of product for recreational users, medical patients will still be guaranteed a set amount.
With all of these advantages over recreational users, it makes sense to attain your MMJ Certification with Medwell Health and Wellness Centers.