Unable to Smoke? Try These Medical Marijuana Alternatives.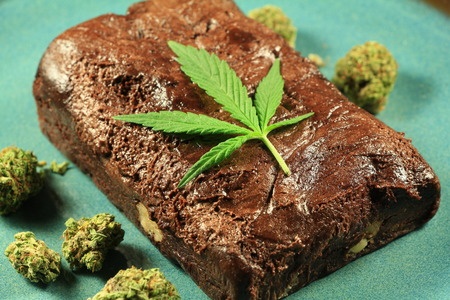 Although smoking medical marijuana is a viable treatment for those seeking to alleviate symptoms of many medical conditions, being unable to smoke can lead many people to think that the benefits of medical marijuana are inaccessible to them. You may be unable to consume medical marijuana by smoking it for any number of reasons: for example, you may have a respiratory condition, work for a company that forbids smoking, or simply experience unpleasant side effects such as nausea. Thankfully, there are alternative ways to ingest medical marijuana, which confer the same benefits without the detriments that can be involved with smoking.
Edibles
You can consume medical marijuana in an assortment of edible forms, such as cookies, candy, popcorn, ice cream and many other kinds of food. Edibles are often specifically created to mask the taste of cannabis, which is why some people prefer them to smoking even if they can technically smoke. Although this form provides long-lasting relief, it can take anywhere from half an hour to several hours to kick in. Furthermore, figuring out the dosage may be difficult if the manufacturer does not clearly list it on the packaging.
Vaporizers
Vaporizers are electric devices that allow you to inhale medical marijuana in a non-smoking form. It works by heating the cannabis to a temperature below its combustion point, but hot enough to release the medicinal compounds into the air. Vaporizers can be portable, and thus fairly cheap; however, wall plug powered units can be expensive, and battery-powered units must be recharged regularly. You can purchase vaporizers in a variety of shapes and sizes.
Topicals
Topical solutions such as balms, lotions, sprays and ointments are applied to the skin and allow you to absorb the benefits of medical cannabis without any psychoactive side effects. For example, topicals are often used to treat ailments such as:
–  Arthritis
–  Chapped skin
–  Eczema
–  Minor burns
–  Muscle soreness
–  Sunburns
–  Swellings
–  Joint pain
–  Tendonitis
However, they are not effective in helping alleviate the symptoms of more serious illnesses, such as cancer or PTSD.
Tonics
Similarly to topicals, tonics consist of medical marijuana components added to a solution; however, tonics are meant to be added to drinks and ingested orally. This form of consuming medical marijuana allows you to avoid smoking while still retaining the benefits offered, such as pain relief.
In addition to the aforementioned treatment options, CBD Thera No. 42 Oil is Now Available at MedWell Health & Wellness Centers! To learn more about this product and how it can benefit you without the need for a prescription, click here.