Valentine Cannabis Infused Gifts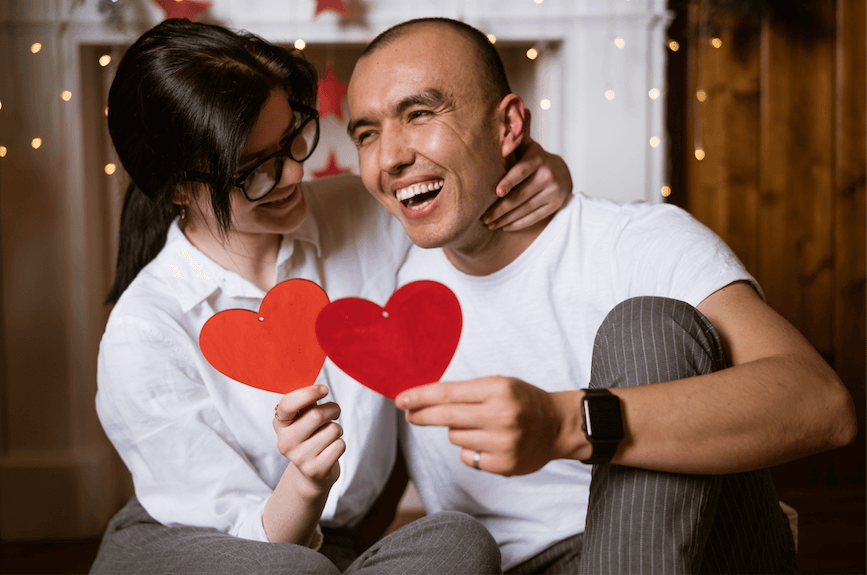 Surprise Your Valentine with These Cannabis-Infused Gifts
Are we seriously still doing chocolate and flowers for Valentine's Day? It's 2023 people!
Time to spice things up with a modern twist! And what says modern more than the rapidly popularizing use of medical marijuana?
Here are a few ways to get in on the action this year with our Cannabis Valentines Day Top 7.
1. Wake and Bake with Breakfast in Bed
What better way to start off your Cannabis Valentines Day than snuggling up with a hearty, cannabis-infused breakfast in bed?
This isn't to say that every part of the plate needs to be filled with THC. Try cannabutter over toast or scrambled with eggs, THC-infused OJ, or maybe just a side of baked edibles! To enhance the effects, pair it with fresh mango.
Remember that edibles can take from 30 minutes to 2 hours to kick in. So be sure to tell your valentine to relax and take their time enjoying the breakfast you made!
2. Share a Cup of Cannabis Tea
Skip the caffeine this once. Valentine's day is about love and connection, not jitters and panic attacks.
Simply boil leftover sticks and seeds in some water with a filter, strainer, or cheesecloth. Cannabutter can also be used.
Just be sure to lower the temperature to a simmer when you add the cannabis to avoid cooking off the THC.
3. Make a Smokable Arrangement
Add some pizzazz to the boring bouquet of roses with a cannabis-themed arrangement!
That said, you're going to have to get creative for this one.
If you've ever been to a dispensary, you know they don't really let people leave the store with bushels of cannabis. So that leaves you two options:
A: If you're growing your own plants, you're already done!
B: If you don't grow, purchase large buds, joints, or edibles, and attach them to the tips of wire stems with fake leaves. Wrap the wire with floral tape for a more natural look!
4. Buds Inside Your Heart-Shaped Box
While heart-shaped boxes of chocolate are a good Valentine's gift for grandmas and coworkers, if you want to impress your partner, you need to spice things up.
Buy the usual kind at the store and dump that pesky chocolate! Fill the empty slots or wrappings with individual buds and bite-sized edibles, or just fill it to the brim. Organization isn't important – it's what's inside that matters!
5. Make Some MMJ Mocktails
Why risk your romantic evening descending into a hangover from hell? This year, skip the booze. Make a non-alcoholic version of your favorite cocktail and add a few dribbles from your THC tincture.
Goes great with a light and refreshing drink like a mojito, shirley temple or even an ice-cold margarita!
6. Cannabis-Infused Massage
What's more romantic than a sensual massage you may ask? What about a massage with THC-infused lotions and oils to make your partner's tense spots melt away?
Cannabis-infused topicals are proven to lower stress, tension, and inflammation. As a result, you can give your valentine a spa-quality massage without paying top-dollar for a professional masseuse to touch them up!
7. Elevated Love-Making
In studies performed by the Pharmacological Research Journal, MMJ has proven to be a powerful aphrodisiac. This may not be the case if you've had so much you don't know which way is up, but 70 percent of cases reported heightened pleasure in modest doses.
Throw some chocolate-covered strawberries in the mix, and you've got yourself one sexy end for your Cannabis Valentines Day!
As for how to acquire all these goodies, visit Medwell Health and Wellness Centers to get your Medical Marijuana license today! We love what we do because we love customers like you–and to you and your partner, we wish you a happy Valentine's Day!
If you want to keep up to date on the latest happenings in the Medical Marijuana World, follow us on Facebook.